Thanksgiving Guide
YOUR GUIDE FOR FOOD & WINE THIS HOLIDAY!
With Thanksgiving right around the corner here are some suggestions to make your meal plans go from good to amazing!  Below you will find wine recommendation based on your center of the plate items.  Many of the wines also go well with a variety of traditional Thanksgiving side.  Also, many of them are on sale!  So stop by one of our convenient locations today and stock up for your Holiday plans!
Turkey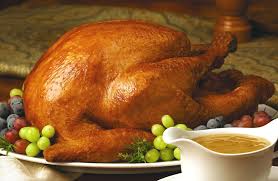 Wine Pairings:  Turkey is a classic centerpiece of many Thanksgiving gatherings.  Easy to make, large enough to feed your entire extended family, and versatile, turkey is the perfect choice for your dinner.  Several wines pair well with turkey, but Pinot Noir is the most versatile.
Pinot Noir– Pinot Noir is a dry, red wine that typically exhibits fruit-forward character with strawberry, cherry, raspberry and blackberry fruit taking the cake for palate presence. Notable earth-driven layers are also quite common in a glass of Pinot, with herbal, mushroom, leather, and game-like qualities being fairly familiar. Warm spice notes also make their way into the Pinot Noir palate profile, often in the form of cinnamon, clove and smoky, tobacco nuances.
Recommendations:

Mark West Pinot Noir – A pleasing mix of black cherry, cola, strawberry, plum, and soft tannins.
ON SALE: $6.97
A to Z Pinot Noir – The A to Z Pinot Noir invites with vibrant aromas of juicy berries, cherries, lavender and violets, evolving to clove, game, smoke and cherry tobacco. A succulent, focused attack has flavors of blue and red fruits, flowers and earth, then deepens with hints of mocha, gingerbread, green tea and cacao. A very ripe tannic structure is balanced by perfect acidity, giving shape and elegance to the concentration of lush fruit. A beautiful, complex, forward wine results, walking a tightrope between richness and elegance.  Usually retailing for under $20, this Pinot Noir gives complexity and vibrancy to the dinner table.
 McManis Pinot Noir – The McManis Family Vineyards Pinot Noir is light purple in color with a lustrous hue. Ripe Strawberry, Cherry and Raspberry aromas are joined by a cream and Vanilla bouquet. Fresh Cherry, Strawberry and Raspberry flavors are perceptible as the round silky wine passes through the mouth. Vanilla undertones, lent to the wine from oak aging, are perceptible in the clean, but supple finish.
Coppola Pinot Noir 750 ml – ON SALE $11.97

This wine has an interesting story best told by our winemaker Corey Beck: "Our Diamond Collection Pinot Noir is sourced from a vineyard just east of the Santa Lucia Highlands in Monterey Country. This vineyard was originally planted with Merlot vines – however, after a few years of working with it, we realized its Bay-influenced cool temperatures and abundant afternoon sunshine created potential for producing great Pinot Noir. This inspired our first pre-plant contract with the grower in preparation for the wine's introduction in 2001, well before the rise of Pinot Noir popularity. This long-standing relationship allows us to deliver exceptional Pinot Noir from a prime growing region."
Sonoma Cutrer 750ml – ON SALE $17.97

Fruit aromas of Golden Delicious apple, Bosc pear and white peach are accented with oak spice, a hint of vanilla, toasted nuts, a light floral note and a touch of butterscotch. This wine has the signature Sonoma-Cutrer balance between elegance and richness for a medium-bodied, mouth-filling wine. The creamy richness is balanced with a bright acidity and highlighted with flavors of apple, pear and lemon zest. There is a long finish highlighted with notes of toasted almonds and barrel spice.
Herb Pork Rib Roast/Goose
Wine Pairing – Pork and Goose can both have more intense flavors than a classic ham and are often prepared with more glazes, rubs, and sides.  These center of the plate items require a wine with a stronger backbone and flavor to compete with the luscious flavors of the pork and goose.  Since the meat is often lighter in color and body, we recommend a sturdy white wine.
Chardonnay – Chardonnays boast an impressive range of flavors from the expected buttered, oak influences to the fresh, fruit flavors of apple, pear, tropical, citrus and melon, leaving a lasting palate impression.  Chardonnay will pair well with poultry dishes, pork, seafood or recipes that have a heavy cream or butter base. Also consider pairing the fresh flavor profile of an unoaked Chardonnay with guacamole, garlic, salads, grilled shrimp or even curry dishes.
Recommendations:
Chateau St. Michelle Chardonnay – The Columbia Valley Chardonnay is a pleasurable, food-friendly Chardonnay. This is a fresh, soft style of Chardonnay with bright apple and sweet citrus fruit character with subtle spice and oak nuances.  Malolactic fermentation follows yeast fermentation for added richness and
complexity.
ON SALE: $8.97

Charles Smith Eve Chardonnay – Shimmering in the glass. This Chardonnay has a lot of energy. Hibiscus flower, stone fruit, apple blossom & a touch of lemon cream. Long and beautiful; minerally and delicious. 88 points, Robert Parker's Wine Advocate (2012 vintage).
 Kendall Jackson Vintner's Reserve – Beautifully integrated tropical flavors such as pineapple, mango, and papaya with citrus notes that explode in your mouth. These flavors delicately intertwine with aromas of vanilla and honey to create depth and balance throughout. A hint of toasted oak and butter rounds out the long, lingering finish."
LAMB

WINE PAIRING: Lamb is a delicious meat that often requires a little spice to highlight its flavor.  That is why we recommend a Zinfandel to pair with this unique food.
Zinfandel – Zinfandel is known for its rich, dark color scheme, medium to high tannin levels and a higher alcohol content. The Zinfandel feature flavors include: raspberry, blackberry, cherry, plums, raisins, spice and blackpepper all wrapped around various intensities of oak.  Zinfandel pairs well with plenty of meat: lamb, poultry, beef, game and some fish, under a variety of cooking styles (grilled, stewed, braised) and continues to showcase it's versatility with tried and true pairing favorites like fish tacos, spicy fare or simply brats and burgers.
Recommendations:
Marietta Old Vine Red – It is a non-vintage blend of mostly Zinfandel, Petite Sirah, and Carignane with small amounts of other varieties included for complexity.  This lot showcases bright perfumed strawberry and pomegranate fruit aromas. A rich spiciness combines with darker berried fruit on the mouth, which is completed by full, round structure. This is a lively, exuberant yet solidly built wine that will hold up to almost any occasion or food.  Ripe, juicy fruit and a lush mouth feel are the hallmarks of Old Vine Red, with peppery spice and dusty earth adding an extra level of richness.
Ravenswood Old Vine Zin – Tantalizing aromas of black cherry, raspberries, and blueberries along with hints of oak round out the bouquet.  It then gets really serious with a cascade of fruit flavors, oh-so-flexible tannins, and a long, fruit forward finish you're not going to forget very easily.  This ZInfandel also contains small amounts of Petite Sirah and Syrah to deepen the dark fruit profile.
Joel Gott Zinfandel – The 2012 California Zinfandel has aromas of roasted plum and blackberry jam with hints of sweet spices. On the palate, the wine's bright red fruit flavors and acidity are complemented by a soft, round mouth feel and a long finish.  This is 100% Zinfandel harvested from some of the most respected growing areas of California and blended together for a lush and balanced wine.
DESSERT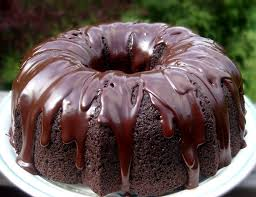 Double Chocolate Bundt Cake – Chocolate is synonymous with a great event.  Elegant, simply, and rich, chocolate makes any party go from good to great.  This cake is a sure crowd pleaser and a perfect way to finish the evening.
Recommendation:
Port Wine – The name "Port" is derived from the coastal city of Porto, Portugal's second largest city, strategically located at the mouth of the Douro River, where for centuries merchant ships loaded with casks of Port began their journey back up the coastline to England.Ports have a reputation for being higher in alcohol, noticeably sweeter, with more body and palate density than other still wines. Fans of rich cheese and decadent desserts appreciate Ports pairing versatility and uncanny ability to even function as dessert itself.

Graham's Natura Ruby Port – Natura is a true Graham's port, with the rich, fruity, sweet style which has always set the brand apart.  You would find the Natura fresh, soft and elegant.  Natura is simply another expression of the Graham's style, which we invite you to enjoy.  Also, Natura uses grapes grown organically, which adds a pleasant touch to your special story.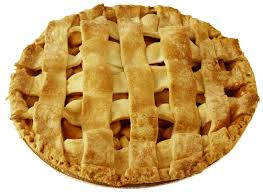 Good Old Fashioned Apple Pie – We know it is not 4th of July, but nothing says comfort, warmth, and family like a freshly baked apple pie.  If your family doesn't have their one unique recipe, start a new tradition this year.
Recommendation:
Moscato D'Asti – Moscato d'Asti is a "Denominazione di origine controllata e garantita" sparkling white wine produced mainly in the province of Asti, north-west Italy, and in smaller nearby regions in the provinces of Alessandria and Cuneo. The wine is sweet and low in alcohol, and often enjoyed with dessert. Thus it is considered a dessert wine.
Risata Moscato D'Asti – Beyond being "the one in the blue bottle." It's fresh and fragrant. The deliciousness you're tasting? That's the vibrant flavor of ripe stone fruit, tangerines and honey. But don't worry. It's not too much of anything. In fact, it's perfectly sweet and balanced.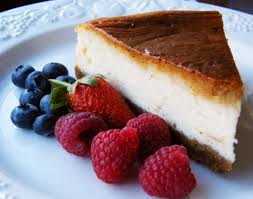 Cheesecake – This dessert is rich and filling.  It also looks great on in the center of a dessert table.  It can be dressed up or eaten plain, but either way it delivers copious amounts of flavor packed into a small bite.
Recommendation:
Sparkling Wine – Extra Dry/Demi-Sec – The Champagne we know and love comes exclusively from the Champagne region of France, and claims the honor of being the most famous of the sparkling wines. Technically, it is the only sparkling wine that may be referred to as "Champagne." Bubbly from all other regions in the world are simply referred to as "sparkling wine," though regional specialties abound. Spain's sparkler is called Cava, Italy's bubbles come in Prosecco and Moscato d'Asti, and French sparkling wines from everywhere outside of Champagne are referred to as Cremant. Italy, Spain, Australia, New Zealand and the U.S. give France a run for the money by producing some fantastic sparkling wines at exceptionally competitive price points.
Mumm Napa – Cuvee M -A slightly sweet sparkling. Cuvée M displays a graceful stream of fine bubbles, a lovely peach-rose hue, and fresh white and yellow stone fruit aromas complemented by notes of wild strawberry, fresh baked bread, vanilla and honey. Layers of ripe peach with subtle hints of mandarin orange combine with crisp citrus tones, leading to a long, satisfying finish.