Labor Day Recommendations
Beyond the Barbecues
Labor Day weekend is always a great time to kick back and enjoy a little extra time with family and friends and, of course, a cold brew. And more than that, it is a time to appreciate all the hard work everyone does-including you.  
Have you ever thought much about this holiday beyond the barbecues and day off? Always observed on the first Monday in September, Labor Day was created in the late 19th century by the labor movement to honor the contributions that workers have made to the strength, prosperity and well being of the country. The legalized celebration of Labor Day began as individual state celebrations. In 1887, Oregon was the first state to make it an official public holiday, followed by Colorado, Massachusetts, New Jersey and New York that year. By 1894, 23 other states had adopted the holiday in honor of workers, and on June 28 of that year, Congress passed an act making the first Monday in September of each year a federal holiday.  
"The vital force of labor added materially to the highest standard of living and the greatest production the world has ever known and has brought us closer to the realization of our traditional ideals of economic and political democracy," states the U.S. Department of Labor on its website. "It is appropriate, therefore, that the nation pay tribute on Labor Day to the creator of so much of the nation's strength, freedom and leadership-the American worker." Cheers to us!
That Beer Flavor

 

Beer can add a delicious layer of flavor to burgers. Either mix beer in the uncooked ground beef before forming patties (about ¼ cup beer per 1 pound ground beef), or you can pour some right on top of a patty as it cooks to add flavor.


Whether you're celebrating the unofficial end of summer at the cabin or on the deck this Labor Day weekend, food will no doubt be a part of the party. And with the weather shifting from summertime heat to cooler times by the fire, you'll be ready for anything Mother Nature throws your way with a selection of light to heartier brews in your cooler.
Summertime wheat ales are tasty matches for fish and salads as well as cheese including fresh chèvre and buffalo mozzarella. A classic lager pairs well with classic burgers and brats, of course, but also those jazzed up with flavors of the Southwest and hot sauces. Try IPAs with chicken and pork as well as spicy beef. Looking for a cheese pairing? Nibble on blue cheese or aged Gouda with that IPA.
Oktoberfest's sweeter, toasty malt flavors and relatively subtle hopping pair well with rich but not strongly flavored pork. Soaking or cooking brats in beer strengthens that marriage of flavors. Moving away from the traditional pairings, Oktoberfest is a very versatile beer. Grilled steaks and burgers pair nicely as long as they aren't drowned in sauces. Sweet-sauce pizza also works well, as the bready malts pair nicely with the tomato sauce and crust, while the crisp carbonation and light hops keep it from being cloying. For cheese pairings, try highlighting the nutty, malty flavors of Oktoberfest with creamy, earthy, nutty varieties such as robust Swiss, Emmental and Gruyére.
LABOR DAY LIBATIONS
Marinated Beef Skewers with Green Chile
Serves 4  
For the beer and Sriracha-marinated flank steak:
3 cloves garlic, minced
½ cup Goose IPA
¼ cup freshly squeezed lime juice
2 tablespoons Sriracha or hot sauce
2 tablespoons dark brown sugar
1 tablespoon olive oil
2 teaspoons ground cumin
2 teaspoons chipotle chile powder
2 teaspoons paprika
2 teaspoons salt
2 pounds flank steak, cut against the grain in 1-inch strips
Bamboo skewers, pre-soaked
For the spicy green chile sauce (zhoug):
1 poblano pepper, stemmed, coarsely chopped
1 to 2 jalapeno peppers, stemmed coarsely chopped
1 green serrano pepper, stemmed, coarsely chopped
2 garlic cloves 1 cup cilantro sprigs
½ teaspoon ground cumin
½ teaspoon salt
Extra virgin olive oil
For the beer and Sriracha-marinated flank steak:
Whisk all of the ingredients, except for the flank steak, together in a small bowl.
Place the flank steak strips in a resealable plastic bag or glass container with a lid. Pour marinade over and turn to coat. Cover and refrigerate overnight.
30 minutes before grilling, remove the steak from the marinade and discard the marinade. Thread strips onto pre-soaked bamboo skewers. Grill on barbecue to desired doneness. Serve with spicy green chile sauce (zhoug).
For the spicy green chile sauce (zhoug):
Place peppers and garlic in bowl of a food processor. Pulse until finely chopped. 

Add cilantro, cumin and salt. Briefly pulse to combine. Transfer to a glass jar. Pour olive oil over to cover.  
Note: When you make the zhoug, be sure to take a tiny taste of your peppers. If a pepper is too fiery for your taste, then carefully remove some or all of its membranes and seeds without letting them come in contact with your skin.  
Recipe and photo courtesy of Goose Island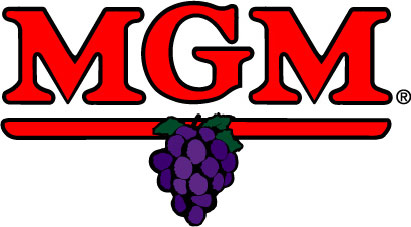 WINE & SPIRITS STAFF PICKS
Budweiser

Known as "The King of Beers," Budweiser was first introduced by Adolphus Busch in 1876 and it's still brewed with the same high standards today. Budweiser is a medium-bodied, flavorful, crisp American-style lager. Brewed with the best barley malt and a blend of premium hop varieties, it is an icon of core American values like optimism and celebration.

Goose Island

Creating award-winning beers that define classic and innovative styles, Goose Island produces seasonal and year-round favorites including: Goose IPA, Four Star Pils and 312 Urban Wheat Ale.

Schell's Oktoberfest

The use of Munich and Vienna malts give the beer its toasty malt backbone and rich flavor and aroma. It has a soft malt sweetness, pleasant mouthfeel and a slight spiciness. Hop character is subdued, as the malt takes center stage with this beer.

Looking for exclusive offers?

Find MGM Wine & Spirits on Social Media

Shop one of our 38 convenient

locations today!