MEMORIAL DAY GUIDE
MEMORIAL DAY GUIDE
HELPING YOU TO A FUN AND EXCITING WEEKEND!
MEMORIAL DAY IS THE UNOFFICIAL BEGINNING OF SUMMER.  IT IS WHEN FAMILIES BEGIN TO LOOK TO VACATIONS, CAMPING, BBQS, AND SPENDING TIME OUTSIDE.  SCHOOL IS ONLY WEEKS AWAY FROM LETTING OUT FOR THE SUMMER, AND THE SUN DEIGNS TO SHOWER US WITH WARMTH AND LIGHT UNTIL THE LATE HOURS OF THE EVENING.  IT IS WITH THIS SENSE OF REJUVENATION AND EXCITEMENT THAT WE PLAN TO KICK OFF THE SUMMER RIGHT.  BELOW YOU WILL FIND A VARIETY OF WINES, SPIRITS, AND BEERS THAT ARE THE PERFECT WAY TO SAY "HELLO" TO A NEW SUMMER.  AND DON'T BE AFRAID TO TRY SOMETHING NEW OR TAKE A RISK.  AFTER ALL, ISN'T THAT WHAT SUMMER IS ALL ABOUT?
BEER/CIDER/FLAVORED MALT BEVERAGES
ON SALE! – $11.97  12-8oz. Cans



 BUD LIGHT LEMON-ADE-RITA – Bud Light Lime Lemon-Ade-Rita has the great taste of a lemon margarita with a twist of Bud Light Lime for a delightfully refreshing finish. With Bud Light Lime-Ritas, there's no need to spend time mixing and blending to prepare a lemon-flavored beer margarita. Just pop open, pour over ice and enjoy!  This item is great for parties because it cuts down on the amount of time you need to spend preparing for guests, but still offers a classic drink that will surely fit anyone's desire.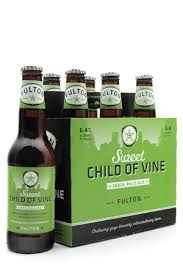 ON SALE! – $7.97  6NR
FULTON SWEET CHILD OF VINE IPA – Brewed with CTZ and Glacier hops, this beer is remarkably well balanced.  For those beer drinkers who feel it necessary to have the bitter bite of a IPA, but want to have more than one on a hot, day, this is your beer.  Brewed right here in Minneapolis, Fulton makes a consistent and delicious beer that is perfect for your Memorial Day plans.
ON SALE! – $11.97  12NR
GOOSE ISLAND 312 URBAN WHEAT – Inspired by the city of Chicago and densely populated with flavor, 312's spicy aroma of Cascade hops is followed by a crisp, fruity ale flavor delivered in a smooth, creamy body that's immensely refreshing.  This beer has won the Gold Medal for English-Style Summer Ale at the Great American Beer Festival in 2006, 2007, 2010.
ON SALE! – $11.97  12NR
 REDD'S APPLE ALE – This is the beer that is crisp like an apple, but brewed like a beer.  For those beer drinkers who prefer their beer to be flavored, but are not interested in making the jump to the cider category.  This beer is light, crisp, and refreshing.  Pick up a 12 pack, toss it in a cooler with some ice, and you are all set for the day.
ON SALE! – $10.47  12NR
GRAIN BELT NORDEAST – Named after the hardworking neighborhood where the original Grain Belt Brewery established its roots back in 1893. 'Nordeast' is an endearing term which comes from the Northern and Eastern European immigrants and their language which helped shape Northeast Minneapolis.  Grain Belt Nordeast is an American Amber lager.  It has a light maltiness and hop aroma with a mild bitterness. Smooth taste with an excellent drinkability.
WINE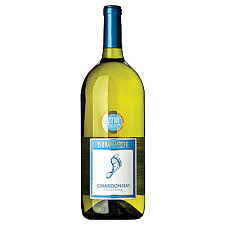 ON SALE! – $7.47 1.5L
BAREFOOT CHARDONNAY – Barefoot Chardonnay is dripping with honeyed peach and Fuji apple flavors. It's as smooth and golden as… gold. Medium-weight with a sweet vanilla aroma. Yum!  Pairs very well with fresh fruits, white sauce pasta and some light seafood.  Barefoot is a can't miss option at any lunch, dinner, or picnic.

 

ON SALE! – $7.47 750ml
 CUPCAKE SAUVIGNON BLANC – Sourced from the South Island of New Zealand, this Sauvignon Blanc exhibits complexity and a vibrant zing. Flavors of Meyer lemons and Key limes integrate with hints of grapefruit, gooseberry and citrus, culminating in a long, creamy finish. Long, cool seasons in New Zealand's Marlborough region allow our grapes to mature slowly and gain character and complexity. The grapes are harvested at night and gently crushed before undergoing cool fermentation in stainless steel tanks. An extended fermentation sur lie adds richness and softness, complementing the fruit's natural zest and acidity.  This wine is delicious with sushi, grilled sea bass or Asian chicken salad.

 ON SALE! – $8.97 750ml
MENAGE A TROIS MIDNIGHT – Midnight represents the dark side of Ménage à Trois—it's the most intense expression yet, a passionate red blend bursting with dusky aromas, an extraordinarily deep color, and rich, ripe black fruit.  Voluptuous blackberry and plush spiced plum flavors seduce your palate, while hints of mocha and exotic spice linger on your lips like a stolen kiss. Silky and smooth with a long, powerful finish, you'll wish Midnight could last forever.
ON SALE! – $5.97 750ml
SMOKING LOON LUNATIC RED – Smoking Loon Red Loonatic offers abundant aromas of black cherry and violets from Syrah, blueberry pie from Petite Sirah, while its oak influences introduce hints of cedar and vanilla bean. This blend's varietals merge together to yield decadent flavors of cherry jam, dark caramel sauce and milk chocolate. With its velvety, smooth finish, this rich red wine is perfect for summer picnics and barbecues. Well-balanced and medium-bodied, this wine pairs nicely with baby back ribs with a brown sugar rub or your favorite burger.

 ON SALE! – $7.47 750ml
APOTHIC WHITE BLEND – Apothic White blends Chardonnay, Riesling and Pinot Grigio for a medium-bodied wine with vibrant layers of flavor.  Riesling lends Apothic White its floral notes and firm acidity.  Chardonnay adds texture and body while Pinot Grigio contributes refreshing flavors of peach and apricot leading to a crisp, balanced finish.
SPIRITS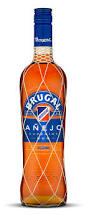 ON SALE! – $17.97 750ml
BRUGAL ANEJO RUM – Añejo is carefully matured for two to five years in specially selected ex-Bourbon American oak casks. The result is a smooth yet intense flavour that is crafted for balance. Unlike other golden rums, Añejo is clean, dry and unmistakably mature.  Añejo's light, dry taste makes it perfect for mixing. The woody flavour offers a wonderful base for simple long drinks, while its unique character means sodas and fruit juices are all that's needed for the smoothest of cocktails.

 ON SALE! – $15.47 1.75L
SVEDKA MANGO PINEAPPLE – A tropical blend of ripe Filipino mango and juicy pineapple flavors.  Summer bring fresh fruit back into our lives, and there is no reason it can't come back into our drinks as well.  Perhaps you were drinking hot toddies all winter.  Well, put the kettle away and pick up this vibrant base to a variety of delicious cocktails.  Be sure to check out our recipe page to find some suggestions for your next pool party!

 ON SALE! – $21.97 LITER
JACK DANIEL'S TENNESSEE HONEY – Jack Daniel's Tennessee Honey is a blend of Jack Daniel's Tennessee Whiskey and a unique honey liqueur of their own making, for a taste that's one-of-a-kind and unmistakably Jack. With hints of honey and a finish that's naturally smooth, Jack Daniel's Tennessee Honey is something special.  For those who want something powerful, delicious, and smooth.  Plus, it makes one great Honey Lemonade Cocktail!

 ON SALE! – $11.97 LITER
SAUZA TEQUILA GOLD – This tequila has sweet aromas of vanilla and cooked agave layered with orange blossom and almond notes.  Cooked agave and sweet caramel balance a hint of pepper notes.  A medium bodied sweet, gold tequila finish with an almond like astringency.  Perfect for cocktails, especially margaritas.  Also, this tequila is 100% agave, making it an exceptional value for the price.

 ON SALE! – $13.97 1.75L
BLACK VELVET CANADIAN WHISKEY – In 1951, Jack Napier introduced a painstaking process to the art of whiskey making.  By blending his Canadian Whiskey at distillation, rather than at bottling, he achieved a taste so smooth that it had to be named Black Velvet.  With a subtly sweet taste profile and a clean finish, Black Velvet has become the go to Canadian Whiskey for the discerning palate.