Mother's Day Ideas!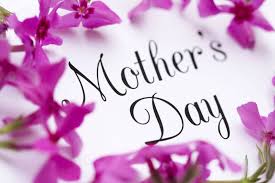 Mother's Day Recommendations!
Though most us agree that Mothers need more than one day to be praised for their efforts, May 10th gives us all an opportunity to stop and thank our mothers for their wonderful support.  Perhaps in years past you have purchased flowers, chocolate, a spa package, or made breakfast in bed.  Why not try something new.  Below are a list of items that we recommend for Mother's Day.  They are wines and spirits from around the world, but they won't break your bank account.  Stop in to pick one up today!

Astoria Moscato Rose –  This light and lively rose is from Italy.  It comes in a beautiful bottle and catches your attention.  The bouquet contains hints of fresh fruits and white flowers, but the taste is dry and delicate.  It is recommended to serve chilled and can be consumed on its own or with fresh fruit or dessert.

Gazela Rose – This frizzante wine is from Portugal.  With just a light bubble or spritz to it, this wine was made to be enjoyed in the sunshine with friends.  Gazela Rose is raspberry pink in colour, with a slight prickle of fizz that emphasises its bouquet of red fruits (strawberries) and tropical fruits (banana). In the mouth it is lively and fresh, intense in flavour and well balanced, the overall impression being of lightness and freshness, with an elegant finish.  Gazela is ideal as an aperitif, with salads, fish, seafood dishes and Asiatic cuisine or sushi.

Mumm Napa Brut Rose – This sparkling wine has a beautiful pink coral color with expressive aromas of black cherries, red berries, and citrus.  This sparkling wine is made up of Pinot Noir and Chardonnay grapes which give it a soft texture with structure and elegance.  Perfect if you and your family turn Mother's Day into a full blown celebration!

Toad Hollow Rose of Pinot Noir – This wine is a French-style, dry Rose produced from Pinot Noir.  For those mothers who favor wines that are less sweet, but still have a subtle fruit flavor and pair well with a variety of foods.  This would be an excellent compliment to a homemade Mother's Day dinner.  Simply chill and serve.  Then watch your mothers face light up with excitement and appreciation.

Mommy's Time Out Red- This Italian Red wine recognizes that one of the best ways to give a mother a break is to give her some time alone with a glass of wine.  This can replenish even the most over worked mother's energy and resolve.

Chambord – Black Raspberry Liqueur – This Liqueur is a wonderful Mother's Day gift.  Blackberries and raspberries are soaked for weeks in French spirits before they are pressed and blended with French Cognac.  This liqueur is amazing on its own, or feel free to mix with with the Mumm Napa Brut Rose to make a modern and fun cocktail.